Simon Chan
Twickenham, London
A front end web developer who believes in web standards and accessibility - core skill sets are:
HTML5
CSS (SASS & LESS)
jQuery (& DOM scripting)
accessibility
prototyping
pixel perfect build from PSD's
UX
responsive / adaptive web dev
CMS / .NET integration
Widdle is a virtual place I inhabit. It's the place I go to do some coding, experiment with new ideas and concepts and type stream of consciousness thoughts within silly html tags...
This site is a constant work in progress.
24th April 2017
12th April 2017
Replace mdl framework with bespoke flexbox layout.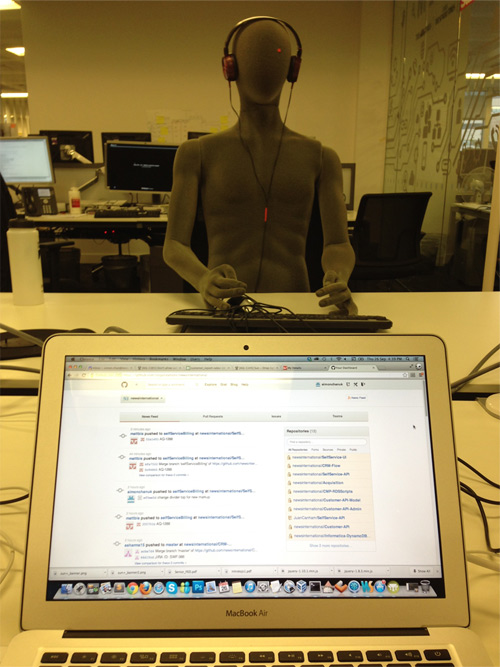 About me
Contract Front End developer
I am a technical front end web developer who believes in creating valid web standards based markup whilst following good accessibility practises.
Comprehensive experience of translating business requirements into workable technical front end solutions. I also enjoy taking an active role in the development/design iteration process.
Comfortable working on new project builds or extending/maintaining existing codebase.
Platform independent front end web developent - happy to work in .Net/J2EE environment, mac/pc, using templating (Handlebars)/CMS (Episerver, Orchard, Sitefinity, Umbraco) systems, front end frameworks (Bootstrap/Materialize/Material Design Lite/Yahoo Pure.CSS, version control GIT/SVN/TFS and CSS/precompilers (SASS and LESS)/Object Orientated CSS with a BEM development approach.
Wide knowledge of working in various business channels such as telecoms, broadcasting, digital agency, banking/finance and national print media.
Recent work
Wallstreetdocs

SAAS Fintech

NewDay

Credit (Amazon/Arcadia)

Atlantis Healthcare

Health psychology

News UK

Publisher (Times/Sun)